About
The Lusty Horde. A band of warriors gathered across space and time and length and width and girth to bring you a fully-improvised sci-fi fantasy adventure beyond your imagination.
Combining the best (and worst) of popular culture, midnight movies, 80s cartoons, and schlocky horror, The Horde weaves a hilarious intergalactic tapestry of thrills, action, and laughs unlike anything you've ever witnessed. So join the Hordesmen as they ride forth to improv glory. The legends are true! SO SAYETH THE LUSTY HORDE!
History
Founded in 2007 in Los Angeles by seasoned improvisers David Park, Tim Jennings, Andy Trask, and Brendan McLoughlin, The Lusty Horde has entertained eager audiences from iOWest to The Westside Comedy Theater, Nerdist Showroom, and beyond with their signature brand of long-form genre improv.
Cast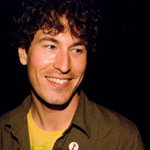 Tim Jennings
was born and raised on the South Side of Chicago where he developed a taste for urban slang, gang violence, and life on the streets. In 2002, he relocated to Los Angeles where he's performed with iO West groups
Operocka
and
Trophy Wife
. Writing credits include
X-Play
on G4, and
Mind of Mencia
for Comedy Central and head writer for The Soup's Blog on E!.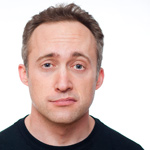 Kevin McShane
is a native of Bethesda, MD. While at Oberlin College, he co-founded the long-running improv comedy group
The Sunshine Scouts
. He earned an MFA in Film at Florida State, where he won several Student Emmys for his work in front of and behind the camera. Past improv credits include long-running LA improv comedy shows
Trophy Wife
and
Middle Seat
. He is currently a video producer at BuzzFeed.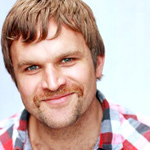 David Park
was born and raised in Dallas, Texas. A graduate of Colgate University, Dave performed with the improv group
Charred Goosebeak
. He has studied at iOwest, The Second City and UCB and performs regularly in such groups as
Dr. God
and
The Friday Forty
. He has written for and/or appeared on IFC, AMC, Comedy Central and the TV Guide Network.
Former Hordesmen: Andy Trask, Brendan McLoughlin, Thomas Middleditch